Tradle
If you're more knowledgeable about foreign and domestic export products than guessing 5-letter words, Tradle is the game for you! This unique puzzle game embraces the concept of popular daily puzzle games, such as Wordle, but with a twist. Instead of guessing words, players are presented with a breakdown of one country's GDP and must deduce which country it represents.
The distance indicates how close or far the guess is from the correct answer, giving players an idea of their accuracy. The direction provides a hint about whether the guess is higher or lower than the target country's GDP breakdown. Proximity gives players an indication of how close they are to the correct answer without revealing it outright.
Tradle challenges players to think critically, analyze economic data, and use deductive reasoning to arrive at the correct country. It offers an educational experience by enhancing players' understanding of different countries' economies and their respective export products.
By incorporating hints and feedback into the gameplay, Tradle provides an engaging and interactive experience. Players can use the hints strategically to refine their subsequent guesses and narrow down the possibilities.
If you have a knack for economics, trade, and global markets, Tradle offers a refreshing twist on daily puzzle games. Challenge yourself to identify countries based on their GDP breakdowns and see how accurately you can deduce the target country.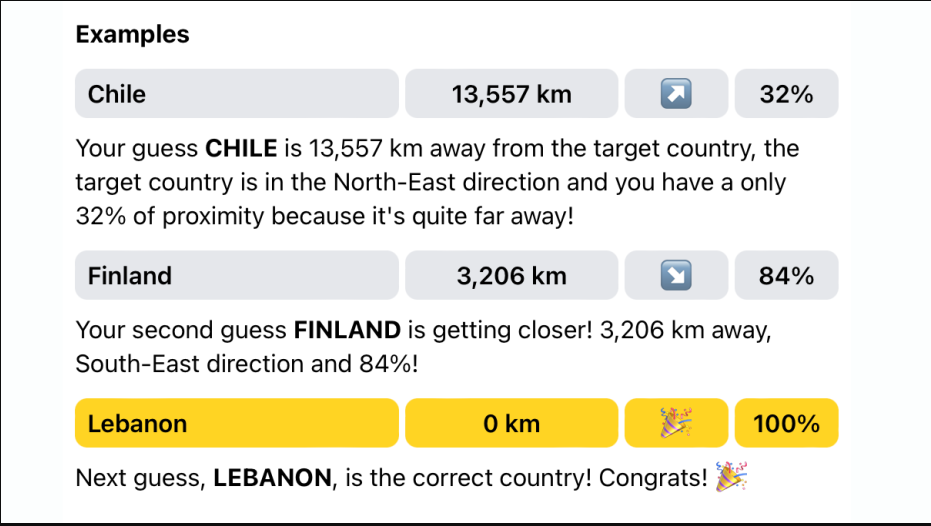 How to play Tradle
In Tradle, players use their knowledge of economic indicators, global trade, and export products to make an informed guess about the country's identity based on its GDP breakdown. After each guess, the game provides valuable feedback in the form of distance, direction, and proximity from the guess to the target country.
Discuss Tradle